Bachelorette Party Supplies
Bachelorette Party Tablecloth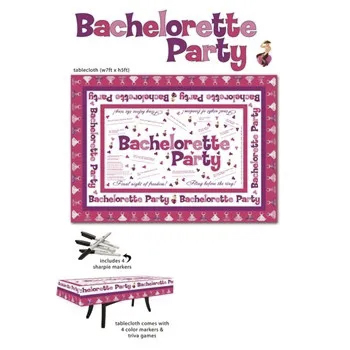 Colorful Tablecloth Doubles As A Game! This isn't your momma's tablecloth. Combining a festive style with a fun-filled game, this tablecloth is the perfect ice-breaker for your next bachelorette party!
The bachelorette tablecloth comes covered with a series of trivia games and questions to leave everyone laughing. Simply grab one of the included markers, pick a trivia game or question and start playing. Turn it into a drinking game with the winners (and losers) doing shots for even more fun!
The tablecloth measures 7 feet long by 5 feet wide, large enough to easily fit most tables. It comes with four sharpie markers, making it perfect for four players or four teams at your next bachelorette party or bridal shower.
Bachelorette Party Diamond Banner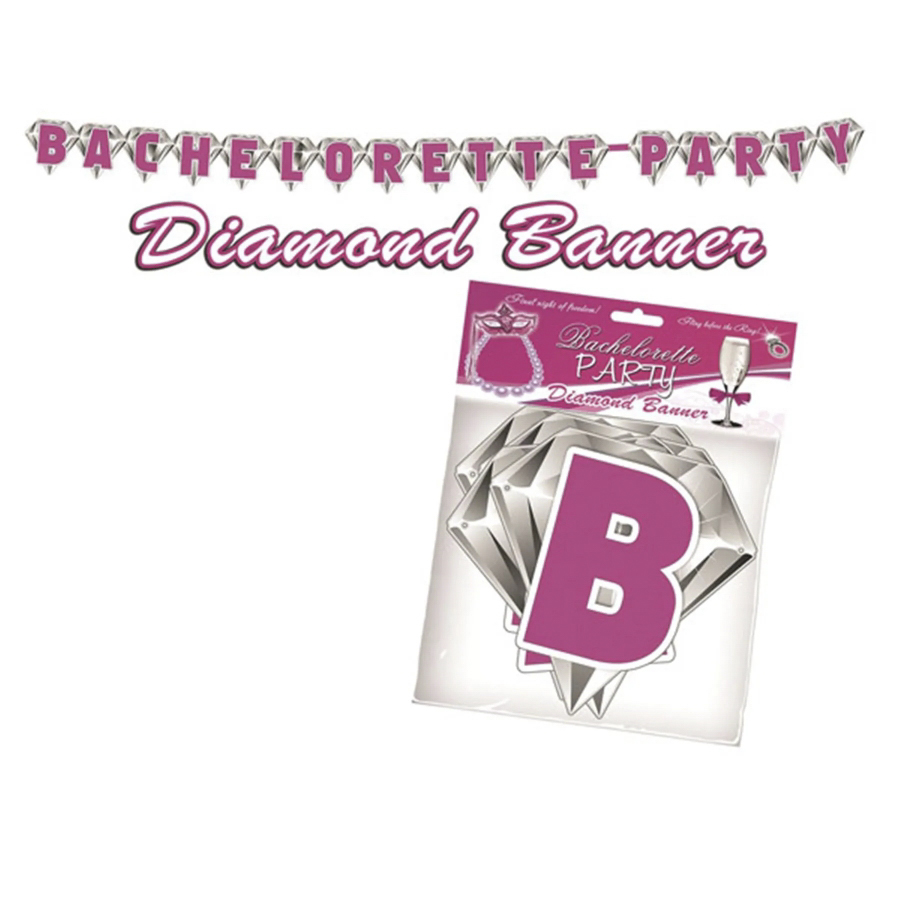 Add An Elegant Touch To Your Bachelorette Party! Let everyone know you're celebrating with this beautiful and tasteful banner! The party banner comes covered with a girl's best friends – big sparkling diamonds. Sadly, the actual rings are sold separately. These diamonds simply spell out "Bachelorette Party" in bold letters – making them great for party decorating. The diamond party banner adds a classy note to any bachelorette party… so you can get even wilder later!